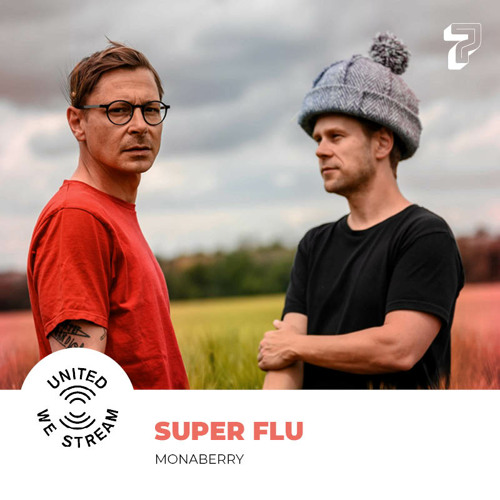 United We Stream is a live streaming offer from various cultural creators. It was launched in response to the closure of all venues due to the COVID 19 pandemic. In collaboration with ARTE , DJ and concert performances are streamed live worldwide on a daily basis. 
Now Super Flu are delivering the new podcast for United We Stream. A wonderfully melodic and equally energetic trip through their sound cosmos.
"For the mix, we bought a strong portable battery especially for this purpose, so that we can use our equipment outdoors. We then met on a cozy meadow behind Felik's parents' house and recorded the mix there. It felt very liberated not to be tied to a certain place, but to just let go and play for yourself."
Enjoy the full short Interview & United We Stream Podcast with Super Flu (Monaberry) here.