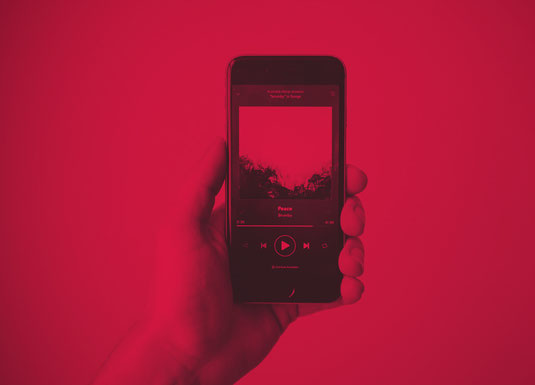 (Almost) No crisis in sight.
In the first half of 2020, the German music industry was able to record a big increase in sales. 783.7 million euros in music streamed, on CDs or records flooded the cash registers. Audio streaming, the format with the highest turnover, recorded an enormous growth of 21%.

To compensate for the loss of live performances, now seems to be exactly the right moment to become even more active on Spotify & Co. The world is streaming through the seemingly endless range of streaming services.

However, the mechanisms of these platforms are constantly evolving and the analysis of the interactions is time intensive. The individual artist often lacks the background knowledge to push his sound successfully.

But! PUSH HARD lights up your songs with its individualised, targeted PR fire and turns them into permanent runners on the world wide web.