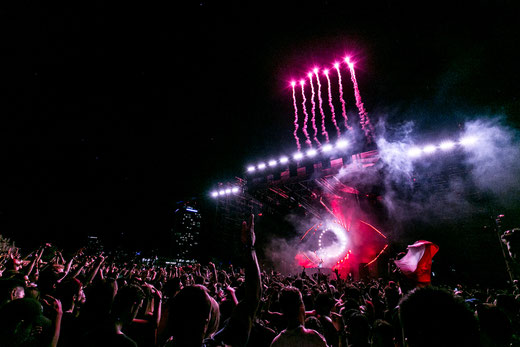 Covid-19 made last year's festival planning rather hard, so we are more than excited to look forward to the festival season of summer 2022. Some big events in different countries have already been confirmed. Down below you can find 5 festivals that are definitely worth a visit this year.

 

Tomorrowland
"Live today, love tomorrow, unite forever" is the motto of one of the worldwide most known electronic dance music festivals, which is located in Boom, Belgium.

We are stoked to announce that Pretty Pink will be playing a set at the Mainstage. To shorten the waiting time for this year's festival summer, you can listen to her set from the 2019 Tomorrowland festival HERE. After enjoying the festival's online version during Covid, we are excited to finally dance outside again.  

Airbeat One
Airbeat One just released a line up that will definitely get you dancing.The festival is located on an old airfield in the eastern part of Germany and has been serving all different kinds of electronic dance music since 2002. Don't miss out on getting your ticket.

Nature One
This festival in Germany impresses with a rather unusual location. For four days and three nights the rocket base Pydna and the CampingVillage will be your home. Over 350 DJs on 22 different floors will deliver all styles of skyrocketing electronic music.The line-up is not released yet, but experience shows that it will be filled with great acts from techno to house.

Sonne Mond Sterne
After last year's "SonneMondSterne" Festival declined like most other events in Europe, the organizers are looking forward to this year's summer and confirmed a huge line up. Tickets for this year's events will be available in August, so you can have a spontaneous visit, even if you don't hold a ticket from last year.

Electric Love
The Electric Love festival is the biggest EDM Festival of Austria, that is located on the motorsport race track in Salzburg. 4/6 of this year's line up are released and feature big names from techno to hardstyle. The festival impresses with a lot of different stages, an Aprés-Ski hut, street artists and will be hosted under the motto #ColorfulPlayground next summer.