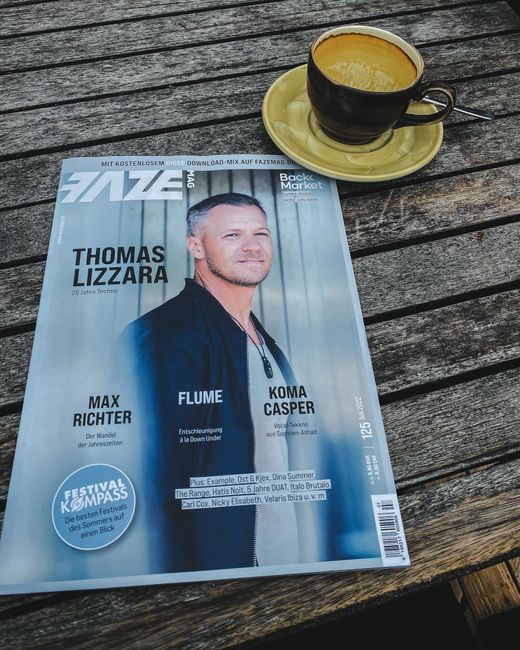 We have been supporting Thomas Lizzara for over ten years now and are therefore particularly delighted to see him on the cover of Fazemag. Congratulations to this great and unique artist.

Love at first beat ... Love for music, love for dancing and love for the night. In summer of course love for the day, the sun and the beach - everything has two sides. With "a.life" Thomas Lizzara has united all these preferences under a well-sounding roof, especially with his own label and his own events.
25 years of experience as a producer and DJ are forming everything he is doing today, his DJ performances from the past have more and more developed into a live act of today. His DJ-Sets are fully loaded with his own productions and unpublished remixes, personal insights of what happened until now and what is still to come. Every new gig so serves a unique experience. Thomas Lizzara is living this kind of performance - and he loves it. It's all about beats, happiness and - of course - love. We are here to be happy and we are a.life.