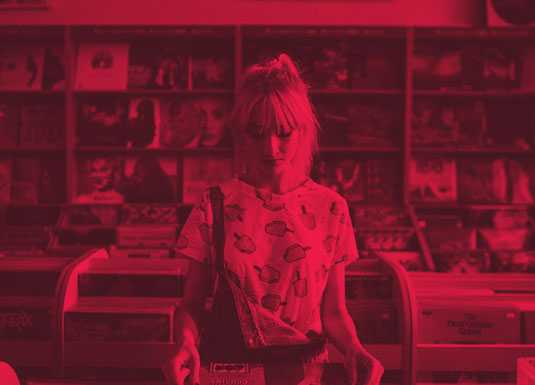 Hardly anyone can escape how strongly, and often unconsciously, music influences our everyday existence and emotions. It can make us sad, but also happy, give us goose bumps or palpitations, make us tear up, or move and dance, and even evoke memories.
The runner gets driven by dynamic-motivating beats to run an extra kilometer, in the restaurant calmer tones provide a relaxed-casual atmosphere for conversations, without its suspenseful background music the Hitchcock classic was not able to take our breath away, the love movie with its gentle sounds lets us immerse ourselves in the romantic scenes.
All these effects, which stimulate several areas of the brain at the same time, also hold considerable therapeutic potential, which is already being used successfully in the treatment of dementia, depression, anxiety, stroke and pain patients, ADHD or Parkinson's disease.
For example, music is capable of activating emotional centers and thus triggering the release of certain neurotransmitters such as dopamine or regulating the stress hormone cortisol, alleviating pain or even strengthening the immune system.
It is precisely the calming and stress-reducing effect of music that we can take advantage of during the current pandemic situation, which, with its accompanying challenges, is giving many of us a hard time. Prof. Dr. Alexander Schmidt, head of the Berlin Center for Musicians' Medicine at Berlin's Charité hospital, explains how the right choice of music can trigger positive emotions in people.
Here one should make sure that the music of choice is perceived as pleasant in order to trigger positive emotions and to have a calming effect. This obviously varies from person to person and depends, among other things, on listening habits, preferences, personal experiences and cultural background. However, especially music that one associates with happy events, feelings, and memories is able to give us positive vibes, to put us in a happy mood and to make us feel safe and sound during the pandemic.
+++
Mit Musik leichter durch die Pandemie
Kaum jemand kann sich dem entziehen, wie stark, und oftmals unbewusst, Musik unser alltägliches Dasein und unsere Emotionen beeinflusst. Sie kann uns traurig, aber auch fröhlich stimmen, Gänsehaut oder gar Herzklopfen verursachen oder uns zu Tränen rühren, zum Bewegen und Tanzen mitreißen, Erinnerungen wachrufen. Der Jogger lässt sich von dynamisch-motivierenden Beats Kilometer um Kilometer vorantreiben, im Restaurant sorgen ruhigere Töne für eine entspannt-lässige Gesprächsatmosphäre, der Hitchcock-Klassiker raubt uns erst durch die spannungsgeladene Musikuntermalung den Atem, der Liebesfilm lässt uns mit sanften Klängen in die romantische Szene eintauchen.
All diese Effekte, die gleichzeitig mehrere Hirnareale stimulieren, bergen auch ein beachtliches therapeutisches Potential, das bereits bei der Behandlung von Demenzerkrankungen, Depressionen, Ängsten, Schlaganfall- und Schmerzpatienten, ADHS oder Parkinson erfolgreich zum Einsatz kommt. So ist Musik bspw. in der Lage, emotionale Zentren zu aktivieren und so die Ausschüttung bestimmter Botenstoffe wie Dopamin anzustoßen oder das Stresshormon Cortisol zu regulieren, Schmerzen zu lindern oder gar das Immunsystem zu stärken.
Gerade die beruhigende und stressabbauende Wirkung von Musik können wir uns während der momentanen Pandemiesituation, die mit ihren einhergehenden Herausforderungen vielen von uns schwer zu schaffen macht, zunutze machen. Prof. Dr. Alexander Schmidt, Leiter des Berliner Centrum für Musikermedizin der Berliner Charité, erklärt, wie man mit der richtigen Auswahl an Musik in sich selbst positive Emotionen auslösen kann. Hierbei solle man darauf achten, dass die Musik als angenehm wahrgenommen wird und wohltuende Emotionen getriggert werden. Das ist von Person zu Person natürlich individuell unterschiedlich und hängt u.a. von Hörgewohnheiten, Vorlieben, persönlichen Erfahrungen und kulturellem Hintergrund ab. Jedoch insbesondere Musik, mit der man schöne Ereignisse, Gefühle und Erinnerungen verbindet, vermag uns in eine wohlig-fröhliche Stimmung zu versetzen und uns geborgen zu fühlen und so leichter durch die Pandemie zu kommen.