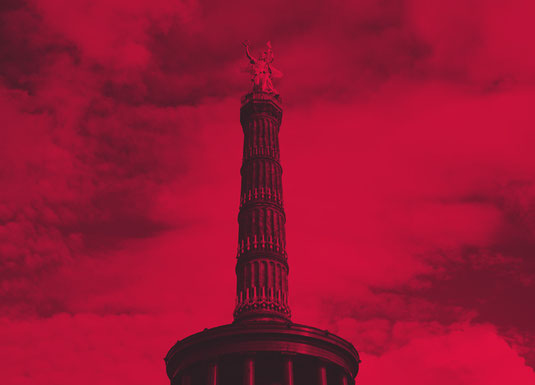 ONE YEAR RAVE THE PLANET


Congrats! Exactly one year ago, Rave The Planet gGmbH was launched and is therefore celebrating its first small anniversary of existence. To be honest - not a matter of course after a year like 2020.

Rave The Planet has already successfully received over 390,000.00 Euros in donations from over 24,000 people from all over the world. Among other goals, to realise a new parade in Berlin in the spirit of the original Love Parade.

However, sometimes it's not enough to give your best - the external circumstances have to play along too. Unfortunately, they don't for the already announced "Rave The Planet parade" date on 10 July 2021.

The "Rave The Planet Parade" has now been postponed to 09 July 2022. And also the dates for the following years are secured and registered with the authorities. Hopefully nothing will stand in the way of a united and healthy "We are one family" spirit.

To promote techno culture and shorten the waiting time, Rave The Planet also presents the weekly live stream "Instant Rave" with acts such as Alan Oldham, Alex Hövelmann, Anahit Vardanyan, Andre Crom, André Gawlitza, André Winter, Anna Reusch, Ante Perry, Ayako Mori, Barbuto, Basstronauten, BB Deng, Bebetta, Belocca, Ben Champell, Boy Next Door, Charlotte Vogel, Charlz Beth, Christian Smith, Cubixx, Daksinamurti, Dan Cero, Daniel Boon, Dapayk Live, David Hasert, David Keno, Deadbeat, deKai, DJ Divinity, DJ Emerson, Dominik Vaillant, Dr. Motte, Drumcomplex, Drunken Kong, Ed 2000, eliXenia, Enzo Elia, Eric Sneo, Eve Schwarz, Fabio Florido, Felix Kröcher, Frank Müller a.k.a. Beroshima, Frankyeffe, Gabriel Ananda, Gel Abril, Goa Jonas, Hito, Intaktogene, Je Saré, Jenni Zimnol, Joshua Jesse, Juliet Fox, Juliet Sikora, K.E.E.N.E., Kaiser Souzai, Klartraum, Kollektiv KlangGut, Kupfersulfat, Kyoka, Leeroy Thornhill (former dancer and live keyboardist of the British band The Prodigy), Leonard de Leonard, Los Cabra, Marc Houle, Marco Tegui, Mark Jackus, Matchy, Mathew Jonson, Mijk van Dijk, Mike Shannon, Moog Conspiracy, Mr Raoul K, Mr. Bassmeister, Nakadia, Namito, Nela, Norman Methner, Oliver Huntemann, Pascal Hetzel, Pascale Voltaire, Pet Duo, Pig&Dan,
Raul Alvarez, Rave Dave, René Bourgeois, Saytek Live, Shahrokh Dini, She Knows, Shimmy G, Sierra Sam, Simina Grigoriu, Simo Lorenz, Soulhunter, Strøm, Sunset Project, Superstrobe, Terranova, The Mole, The Reason Y, Tiberias, Tiefschwarz, Tizian Haas, Tomasz Guiddo, Tomcraft, Westbam, Yann Berthung, Zak McCoy, ZigMon, Zusan and many more upcoming...

"We are proud to accompany the project as a PR agency", says Lars Kaemmerer (PUSH HARD PR).
Explore the stunning project of the non-profit organisation, which includes techno legend Dr. Motte, and their three major goals on their official website and all their social media channels.
www.instagram.com/ravetheplanet
www.soundcloud.com/ravetheplanetggmbh
www.mixcloud.com/RaveThePlanetgGmbH
www.twitter.com/ravetheplanet
www.facebook.com/ravetheplanetggmbh
www.youtube.com/ravetheplanet